Brevard Pediatric Dental Associates offers more than 40 years of Dental Experience with three convenient locations serving Brevard County. Brevard Pediatric Dental provides complete dental care for infants to young adults. Our dental offices have state-of-the-art equipment to provide quality dental solutions for your child. We have a fun environment with video games and flat screen TVs to allow for a comfortable and relaxing visit.

Dr. Scott G. Milo (D.M.D., P.A.)
Dr. Milo is a native Floridian, born in Miami and raised in the Ft. Lauderdale area. He attended nationally acknowledged St. Thomas Aquinas High School and returned to Miami receiving a degree in Chemistry from the University of Miami in Coral Gables. Upon acceptance into many dental schools, he attended the University of Florida receiving his doctorate in dentistry. Following dental school, Dr. Milo completed a residency in Pediatric Dentistry at the University of Texas, Houston specializing in children and adolescent dental health care. He began his dental practice while completing his master's training at the University of South Florida in Tampa studying Public Health.
Dr. Milo is a devoted husband and father of two children. A five-time Ironman finisher, he has interests in boating, camping, and travel and is a former international gymnastics official. He is the owner of Brevard Pediatric Dental Associates and is honored to be a vibrant part of our community treating dental patients for nearly 27 years.
---
Dr. David C. Esser (D.D.S., M.S., P.A.)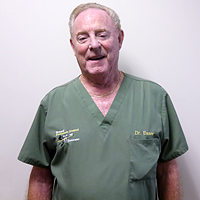 Dr. Esser graduated from St. Louis University of Orthodontics and he holds a Master's Degree in Dental Sciences. Dr. Esser owned a Private Practice of Orthodontics in Boca Raton for 28 years. He continued practicing part-time at the Orthodontic Department at Celebration Hospital in Celebration, FL.
In 2007 Dr. Esser joined Brevard Pediatric Dental Associates where he provides a vast array of orthodontic services for both children and adults offering porcelain or stainless steel braces. He also treats most ailments of the jaw joints (TMJ). In certain instances, oral appliances are fabricated for snoring and apnea.
Dr. Esser belongs to the American Association of Orthodontics, American Dental Associates, Florida Dental Association, Central Florida Dental Association, Southern Association of Orthodontics, Florida Association of Orthodontics and is also a Diplomate of the American Board of Orthodontics.
Dr. Esser moved to Brevard County in 2007 with his wife Wendy. Dr. Esser enjoys boating, travel and spending time with family and friends.
---
Corey J Cloud (DDS, MSD)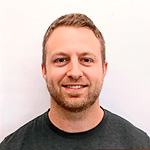 Dr. Corey Cloud is a native of Russellville, Arkansas. He attended the University of Arkansas for his bachelor's degree. In 2014, he received his Doctor of Dental Surgery (DDS) degree from the University of Tennessee College of Dentistry. Following graduation from dental school, Dr. Cloud completed a two-year pediatric dental residency also at the University of Tennessee in Memphis, where he served as chief resident. While in residency, his training consisted of providing clinical care in the university setting, LeBonheur Children's Hospital, and St. Jude Children's Research Hospital.
Dr. Cloud met his beautiful wife, Cayce, while they were attending dental school and were married in 2015. In their spare time, they enjoy traveling, being outdoors, and spending time with family and friends.
Dr. Cloud is very excited about joining the team at Brevard County Pediatric Dentistry and Orthodontics. He looks forward to meeting and serving the children and families of Brevard County.
We also have 3 convenient locations in Merritt Island, Melbourne and Titusville to serve you. Our dental offices are designed with your child in mind.
[TEAM_B id=335]
[TEAM_B id=355]
Assistants
[TEAM_B id=359]